How to Get Civil Engineering Jobs in Canada 2023
To get Civil Engineering jobs in Canada, you need to have a bachelor's degree in civil engineering or in a related engineering field, a licensing awarded by a provincial or territorial association of professional engineers, and certification in "Leadership in Energy and Environmental Design (LEED)".
Thinking about immigrating to Canada as a civil engineer? Please read this post, as it has all you need to know about civil engineering jobs in Canada. 
Canada needs civil engineers, which makes civil engineering jobs in-demand job in Canada. Canada's remote towns and expanding metropolis are constantly being improved.
Canada, the second-largest country in the world, has a sizable demand for qualified engineers. It offers skilled foreign nationals some of the highest-paying employment in the entire world.
As Canada works to upgrade its infrastructure, civil engineers are in short supply. More civil engineers are required for many projects in both the public and private sectors. Other construction projects will use this to build coastal installations, structural steel fabrications, and rapid transit facilities.
Experienced civil engineers are especially needed in Alberta and British Columbia. According to estimates, numerous civil engineering positions will soon need to be filled.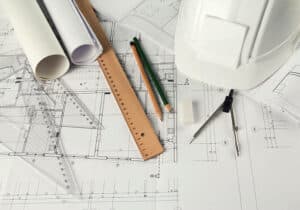 Pathways to immigrate for civil engineering jobs in Canada
For civil engineers, there are two main paths to immigration to Canada. 
Both of these streams partially cross one other. Provincial Nominee Programs also accept applications from Express Entry candidates.
Express Entry System 
Fast-track immigration to Canada is possible with Express Entry in 8 to 12 months. The system supports the following three categories. 
Federal Skilled Trades Program (FSTP) 
The Federal Skilled Worker Program applies to the majority of engineering graduates. To use, candidates must first set up an online profile. It should consider aspects like experience, education, and other qualities. 
Based on several criteria, every applicant receives a CRS (Comprehensive Ranking System) score. Candidates are compared to one another. Usually, it takes two weeks to finish this process.
Programs for Provincial Nominees 
The National Occupation Code (NOC) is 2132 for civil engineers. The provinces and territories of Canada offer a variety of streams for civil engineers to apply to. Check out the list of in-demand professions for the provinces and territories if you're interested in applying.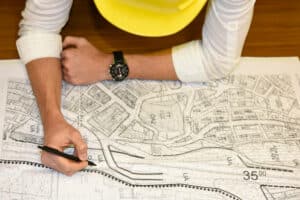 Qualifications Needed for civil engineering jobs in Canada. 
Applicants must meet the following requirements to become civil engineers in Canada. 
an engineering degree at the bachelor's level 

a master's or doctoral degree in an associated engineering field

Obtaining a license from a provincial or territorial professional engineers association 

Registered engineers in Canada are eligible. It follows the completion of a recognized educational program. To become a licensed engineer, you must also have three or four years of job experience.
Civil Engineering jobs in Canada: How to get a civil engineering job
Your resume
E eligible or pass for civil engineering jobs in Canada, your resume has to be in good shape. A summary that needs to be better written will hinder attaining your goal of getting a col engineer job in Canada.  
Carry out a Selective search 
In your search for a civil engineering job in Canada, conduct a selective search. Start by clicking on the link for civil engineering jobs in Canada.  
Try to avoid bombarding different companies with a single resume or cover letter. It will affect your job search because some of these employers communicate. 
You could utilize the Linkedin platform for job search and sharing of resumes; you could choose networking, cold calling, and informative interviews. These are effective ways to circulate your resume.
Be enthusiastic about your job search.
You should always follow up on your application within a week to show interest.
Also, sending "Thank-you" emails after an interview distinguishes you from other prospects applying for civil engineering jobs in Canada.
Get strong endorsements
Suppose you have solid endorsements and references to make your job search easier. As much as you can, try to get job references from previous employers in your country or other countries you must have worked in.
Utilize Linkedin
LinkedIn is a platform and a tool for effective networking and sharing of resumes. Many employers and employees use this application for recruitment and job search. Recruiters use the tool to search for candidates for civil engineering jobs in Canada. So get started by utilizing these tools for your job search, networking, and resume sharing. You are a footstep close to your next job.
Get Accredited
You might require accreditation to get civil engineering jobs in Canada. Different Professions, such as nursing, physiotherapy, teaching, and social work, usually need accreditation.
Be confident
Landing yourself a civil engineering job all bores down to how confident you are. Sourcing for civil engineering jobs in Canada when building your network from scratch can be tricky, but you can achieve your goal! To achieve this goal you have to believe in yourself by having confidence. 
Open Civil Engineering Jobs in Canada according to provinces 
Click 

here

 to view the available civil engineering jobs in Canada
Civil Engineering jobs in Canada: Conclusion 
Civil engineers from other countries can come to Canada temporarily to work as engineers if they have a job offer that meets certain requirements. They have the option to apply for permanent status after five years of employment in Canada.
For civil engineers who want to immigrate to Canada, there are numerous opportunities. Even recent graduates in civil engineering who have little work experience can find rewarding positions. This industry has one of the highest entry-level salaries in Canada.
Civil Engineering jobs in Canada: FAQs
What are the advantages of civil engineers for building projects? 
There are numerous advantages for civil engineers. Supplying construction specifications after submitting engineering drawings. They can lead and control technicians during structural inspections, among other things. 
Which province in Canada is best for civil engineers?
Saskatchewan is known for its civil works and as an agri-hub. Civil engineering job seekers can also immigrate to the province of British Columbia. And to Quebec, as they have plenty of construction plans for growth.
Which province in Canada has the best civil engineers?
Saskatchewan, a center for agriculture, is well known for its civil engineering endeavors. The province of British Columbia are open to immigrants seeking employment in civil engineering. and to Quebec, which has a number of expansion plans in the works.
What are Canada's top positions for engineers? 
Here is a list of the top engineering positions in Canada right now. 
Electrical technicians 

Engineering Mechanics 

Computer programmers 

Structural engineers 

Engineers in biomedicine 

Petroleum technicians