Available Finance Jobs in Canada: 2023 and beyond
Finance Jobs in Canada: Are you interested in finance jobs in Canada? There is a plethora of finance and accounting jobs in Canada. Many sectors have helped boost employment in recent years, and finance is one of them.
The financial fields offer a wealth of potential across Canada. But the best opportunities for a career in finance can be found in Canada's three largest cities: Toronto, Montreal, and Vancouver. Toronto has the second most people and the largest FinTech business among these cities. 
People who want to work in finance, whether new to the field or have been doing it for a long time, will find good job opportunities in such busy cities. However, accounting and finance are some of the most competitive fields, so if you're just starting, it's best to prepare yourself thoroughly before applying.
Since Canada's financial and accounting industries are heavily regulated, you may need to have your credentials checked before you can work in the country's business sector. 
SEE ALSO: Library Jobs in Canada: Amazing Guide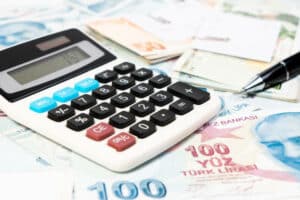 Finance Jobs in Canada: what you should know 
Here are some basics you should know as a newcomer applying for jobs in finance:
Verify Your Work Permit Status Before Applying for Jobs in Canada
There are several ways for people from other countries who want to live in Canada. The Express Entry program is one way to become a permanent resident and get all the benefits.
It is relatively simple to obtain a work and residence visa for Canada. Then, once you have your visa, you can confidently spend your time making your resume better to get your dream job. Make sure your resume or CV highlights everything you did to help your previous company succeed and grow.
Find the places where the financial industry is booming.
If you want to advance your career in finance, Toronto is where you should look for work first. The city is a big reason the country's economy is growing and has a very competitive business environment.
In addition, Toronto is home to the headquarters of five of Canada's largest banks, all of which are among the top 40 financial organizations worldwide. This shows that you can have a successful and rewarding job in accounting and finance in Toronto.
When looking for work after moving to a new nation, starting with the right resources is crucial.
One popular first step in the employment search process is to conduct online research. Workopolis, Career Builder, Toronto Jobs, and Eluta are familiar places to look for employment opportunities in Toronto. 
In addition, if you want more opportunities, you should work on expanding your network. Connecting with other professionals through online forums and in-person gatherings is a great way to expand your professional network.
At the start of your career, it may be hard to make new professional connections. Strategically expanding your network can help you achieve your goals. The key to successful networking is meeting with the right people while keeping your goals in mind. Canada is a great place to advance your finance career. 
Finance Jobs in Canada: Careers in finance
You can get a job in finance if you have a degree in finance or a similar field. The roles are diverse and offer a variety of career opportunities in any business. The following is a list of possible career pathways in finance:
Personal finance advisor
Individuals who select this job path want to assist people in making financial decisions and provide financial advice. 
Personal financial consultants also help clients make budgets to pay bills, tuition, and other significant expenses. These experts can also assist clients with retirement and investment planning.
Business Finance
Corporate finance professionals advise businesses and organizations on financial matters. One of the things that financial advisers do is give customers risk reports. 
They also manage corporate portfolios and advise businesses on acquisitions, budgeting, etc.
Public finance
Advisors in public finance are comparable to those in corporate finance. They do, however, provide clients in the public sector with advice. They frequently collaborate with public institutions such as schools, governmental organizations, and others. 
These organizations work with public finance consultants to develop detailed budgets and long-term goals.
Finance jobs in Canada: How to enter the finance industry
When looking into financial careers, take the following actions into account:
1. Attending school.
You must receive the appropriate education to enter the finance sector. You need a bachelor's degree, which can be earned in three to four years if you go to school full-time or five to seven years if you go to school part-time.
To get into this field, you should get a degree in something related to money, like business administration, accounting, or economics. Overall, choosing a curriculum that will instruct you on financial management, budgeting, investments, and client management is crucial.
Once you have your bachelor's degree, you can apply to a master's program. A master's degree is not required for every job but is necessary for career growth and higher-paying jobs. After getting your bachelor's degree, you can start a career and move up in it while going to school for your master's.
2. Make an internship application
If you want to work in finance, you can do an internship to get valuable work experience. An internship gives a student a chance to get hands-on experience and ask questions that will help them do well in this field. After graduation from college, many employers hire bright and accomplished students.
3. Look for work
Next, you must submit a job application. Because the world of finance is so broad, you'll need to narrow down your interests to find the best career path. Include skills related to finance in your resume, cover letter, and interview if you apply for a job.
4. Deciding to work in finance
There are numerous occupations available for those in the finance industry. Here are a few of the most prevalent finance jobs currently available.
Top Finance jobs in Canada
 Listed are the top Finance jobs in Canada.
Initial loan officer (
$67,048)
primary obligations: The main job of a loan officer is to help bank customers and clients decide the best course of action based on their needs. 
These loan officers will tell their customers what products they should buy and help them understand how the bank works. 
Professionals in this field can work for various banks with varying sizes and locations. Loan officers can work for private loan companies and institutions in addition to banks, which is the norm.
Finance Intern (
$37,788) 
Primary obligations: In school, finance interns assist organizations with financial needs. Depending on the company and the student's program, the intern may work either full- or part-time. 
Finance interns frequently assist their clients with budgeting and money management. Getting a finance internship is one of the best ways to build a portfolio and learn about the field.
Students are getting paid more and more for various internships, which helps them pay for school. Typically, interns in finance must be enrolled in a bachelor's or master's program.
Collection Agent (
$37,237) 
Primary obligations: Companies unable to collect loan payments from borrowers frequently benefit from the services of collection agencies. 
Collection agencies talk to borrowers to help them figure out how to repay their loans based on the amount they owe. 
For example, they might let the borrower set up a schedule for making payments every month. Candidates generally need a bachelor's or master's degree, depending on the agency.
Finance Coordinator
($52,214)
Primary obligations: Maintaining the company's financial records is one of the essential responsibilities of finance coordinators. 
Coordinators oversee payments to their client's customers, keep track of payments made to those customers, and pay past-due invoices on their client's behalf.
You need to finish your bachelor's and master's degrees to work as a finance coordinator.
A certified public accountant (CPA) (
$58,370) 
CPAs support businesses with their finances and assist them in achieving their financial objectives. 
CPAs also assist businesses with tax preparation and financial management. To get this designation and be eligible for a job, candidates must have a few years of experience and pass challenging qualifying exams.
A financial advisor
($65,761)
Financial planners work with clients to help them manage their financial portfolios and protect their futures. 
A financial planner helps clients manage their investments and savings based on their needs. These people, who may be personal, corporate, or public financial planners, look at how their clients' assets and debts compared to their income. 
The planner can then develop a strategic plan for the customer from this point on.
To become a financial planner, most people need both a bachelor's degree and a master's degree.
Banking on investments (
$75,662) 
Primary obligations: These experts manage client portfolios and work in banks. Traditional investment bankers will use trading desks and do trading on the secondary market for their clients. 
Where they advise clients on the best investments, traditional investment bankers will use trading desks and do trading on the secondary market for their clients. Selling bonds or equity investments is a specialty of other investment bankers.
Investment bankers are required to get a bachelor's degree, but many also decide to do a master's program.
Financial expert (
$66,115)
Financial analysts' main job is to help their clients choose investments, stocks, and bonds based on several pieces of information. 
Analysts look at various investment opportunities and risk analyses to determine which choices are best for the company. 
To make reports and explain their results, people in this field usually have to work closely with many different departments and people in higher management.
Most firms employ financial analysts who must possess a master's degree or a certificate of similar standing to seek a position.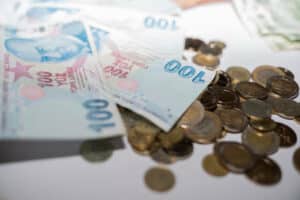 Finance Jobs in Canada:
Needed Skills
You'll need the following abilities if you want to work in finance:
Social and communication abilities
Working with clients all day, finance professionals are part of sizable teams. They must exhibit strong interpersonal and communication abilities as a result.
To fully understand the demands of their clients, finance professionals need to have excellent communication skills. To decide whether goods, investments, or other financial solutions are ideal for the customer, they also need to know how to ask the right questions.
Financial reporting knowledge
Financial reporting expertise is required of finance professionals. Candidates must be able to write up financial documents, tell clients about investment opportunities and risks, and analyze investments.
Problem-solving
Financial advisors must be good at solving problems to help customers with their tax, spending, and loan problems. To help customers solve these problems, agency employees must know the company's policies inside and out. 
People in the finance industry with a track record of helping clients solve difficulties gain more clients and are more marketable.
Analytical Skills
Finance workers need analytical skills to predict the results of possible investments. Also, they have to study potential risks, develop strategic plans, and use information about customers to figure out estimates and loan options.
Finance roles can be highly profitable for those with excellent analytical and mathematical abilities. 
The finance sector is big and includes many different things, such as banking, investing, financial technology, or Fintech, as it is more commonly known. If you want to start a career in finance, it's a good idea to think about all the different jobs you could do.
Types of finance positions offered 
There is a staggering amount of finance opportunity for those interested in the industry. These lucrative job opportunities fall into one of the following six categories:
Corporate occupations include chief executive positions and other positions at large public and private corporations. These positions frequently take place in offices and have more standard working hours.
Advisory: Advisors help people choose products, whether they are financial, insurance, or investment-related. They are typically paid on a commission or bonus basis, making this a lucrative vocation. Advisors must possess both sales prowess and financial knowledge.
Fintech accounts for financial programmers and even a portion of CFO duties. Finance departments underpin the technical infrastructure of today's typical corporate businesses, allowing Fintech to straddle various financial careers.
Investments: Financial experts who work in investments are in charge of adding money to portfolios that assist people and businesses in increasing their wealth.
Accounting: Accountants and their associates offer a crucial financial service to organizations and individuals, assisting them in maintaining financial records, staying in compliance with financial regulations, and managing budgets and spending.
People who work in lending assist consumers in choosing loans or carry out some administrative tasks related to assisting customers in obtaining loans.
Best-paying finance jobs in Canada
Here are the finance positions that pay the most:
Financial adviser (
$66,784)
Investment bankers' main jobs are to manage the portfolios of companies and government agencies that invest in different industries. 
These experts tell their clients how to make money and investments to help the business reach its financial growth goals.
Information Technology Auditor (
$101,751)
IT auditors' primary jobs are ensuring that the IT infrastructure meets regulatory and other business IT requirements. 
They usually work for public or private organizations. They should be good at auditing because that's what they do all day, which sometimes requires certification.
A compliance expert
($59,016)
Primary obligations: This is a financial expert who examines a company to see if it complies with the rules put forth by various governing bodies. 
Since long-term economic stability and financial growth depend on rules that have already been set, the finance sector is very focused on following the rules. Compliance analysts examine data, procedures, and financial infrastructure to verify that requirements are followed.
Financial Consultant (
$74,055) 
Primary obligations: These are experts who guide clients to products that make sense by assisting them in identifying their short- and long-term financial goals. 
An insurance advisor's job is to know about the products they sell, work closely with underwriters and specialists in risk assessment, and be the main point of contact for the client.
Insurance consultant (
$89,295) 
Insurance consultants' main jobs are to give advice on buying insurance for people, homes, cars, assets, and other things and to help people find the best insurance products to meet their long-term and short-term needs.
A financial expert
($71,677)
Financial analysts' main job is to sort through economic data to help business stakeholders make decisions about the organization's financial health. 
They work for financial companies like banks, funds, insurance companies, and more, where they help customers make buying decisions and meet their needs.
Senior accountants (
$73,547)
Primary Obligations: Senior accountants are typically in charge of the day-to-day accounting tasks and are at the top of the accounting hierarchy. 
They manage business spending, reach accounting objectives, and maintain budgets.
Hedge fund m
anager (
$83,578) 
Primary obligations: Like investment bankers, hedge fund managers oversee higher risk portfolios and return for investors who pool their money to invest in hedge funds. 
Hedge fund managers are up early and work late because they need to watch markets to safeguard investors. Rarely does a career in hedge fund investment involves the usual full-time hours.
Developers of financial software (
$93,817) 
Developers of financial software work in the growing Fintech industry. Their main job is to help firms run as efficiently as possible and prevent non-compliance fines; CCOs oversee policies and monitor compliance solutions for end users and financial institutions.
Private equity a
ssociate
(
$91,184) 
These people's main job is to connect with investors to get private equity, which they then use to invest in businesses that give investors a wider range of options.
Chief financial officer (
$123,265) 
The main jobs of a chief financial officer (CFO) are to manage finance teams, oversee analysts and budgeting, and make decisions about the cost of technology infrastructure.
Chief compliance officers (
$114,832) 
Chief compliance officers are in charge of all the tasks and departments that have to do with meeting compliance standards. 
Conclusion
Although many industries' markets are beginning to stabilize and even return to their pre-pandemic levels, many of the future are still unknown. 
Many business leaders are cutting budgets because of problems like COVID-19 outbreaks that keep coming back, problems with the supply chain that keeps happening, changes in consumer demand, and the ongoing global labor crisis. 
To tackle these difficulties, it only seems natural that the need for business and finance specialists has changed. 
For example, accountants and bookkeepers are at the top of this year's list of the best jobs because it's more important than ever for businesses to keep correct and up-to-date financial records. 
This shows how important it is to keep analyzing company records, financial health, and business processes this year. 
SEE MORE: Welding jobs in Canada 2022/2023: Amazing guide
Mechanical Engineering Jobs in Canada: Amazing Guide