14 Best colleges in Calgary, Canada
Are you considering studying in colleges in Calgary, Canada and you have been thinking of the best colleges where you can study in Calgary? 
Colleges in that province are considered one of the best in Canada. Colleges in Calgary Canada are in two forms one of which is the school funded publicly and the schools that are funded privately. 
Why study in Calgary?
One of the most sought-after places to study in Canada is Calgary, which is also home to some of the top universities and it has a reputation for distinction in research, teaching, and campus. listed are a few reasons why students pick Calgary as their study destination below:
Quality of education:

when it comes to research, colleges in Calgary are known to be vast in that area. The institutions in Calgary are renowned for offering top-notch educational programmes and globally recognised degrees. The curriculum of the institution includes courses that are genuinely designed to help students get ready for the real world.

Best job Possibilities:

Colleges in Calgary are known for providing their graduates with excellent job opportunities, the best employability rate, and exceptional orientation to training and internships that will help them in their careers.

Life quality:

Calgary is known for being one of the most populated and secure cities. With more than 6,000 restaurants, theatres, and patios, it is a desirable option for international students.
READ ALSO: Best Free Colleges in Canada For 2022
Best Colleges in Calgary
1. Southern Alberta  Institute Of Technology, Calgary
Best Colleges in Calgary: Southern Alberta  Institute Of Technology, Calgary is one of the best colleges in Calgary, Canada. The college offers different career programs in business trade and technology. The college holds the biggest employment rate in the province. The Southern Alberta  Institute Of Technology, Calgary has nine academic schools under its administration, the academic schools include; 
Information and Communications Technologies

Construction

Health and Public Safety

Transportation

Advanced Digital Technology

Manufacturing and Automation

Energy

Business

Hospitality and Tourism
The cost of attending school varies depending on the academic year, the type of course, and the study program. It starts at $19,848 for Water and Wastewater Treatment Operations in Year 1 and goes down to $98 per week for Basic Apprentice Programs.
2. Bow Valley College, Calgary 
Best Colleges in Calgary: Founded as a community institution under the Post Secondary Learning Act of Calgary, Bow Valley College is a premier educational institution located in Calgary's Downtown Core.
It is one of the universities at the top of the list for helping learners and students with disabilities receive academic accessibility and educational assistance. The following are its schools:
School of Health and Wellness

High River, Okotoks, Strathmore, and The Entrepreneur Centres.

School of Community Studies

School of Global Access

Chiu School of Business

School of Foundational Learning

School of Creative Technologies

School of Continuing Learning
About seven campuses of Bow Valley are located in and around Calgary, including those in Airdrie, Banff & Canmore, Cochrane, 
Domestic universities charge tuition rates that are significantly less than those of other institutions of higher learning. These rates range from $94 for apprenticeship programs like helping with medication delivery to $8,334 for corporate readiness training.
3. The University Of Calgary
Best Colleges in Calgary: The University of Calgary, one of Canada's top research-intensive universities, with more than 30,000 students. The college was founded in 1966 and now provides more than 250 academic and research programs. 
The University of Calgary is one of the colleges in Canada that runs over 50 research centres and organisations, with 14 faculties, four campuses in Calgary itself, and one in Doha, Qatar, inaugurated in 2007.
The student body at the University of Calgary is quite ethnically varied, with immigrants coming to study at the college from countries including China, Germany, France, Africa, and South Asia. 
Domestic tuition is significantly more expensive than at other universities in the city; prices for Executive MBA programs range from $108,383 annually to $714 annually for a diploma course in nursing.
READ ALSO: Top Schools of Nursing in Canada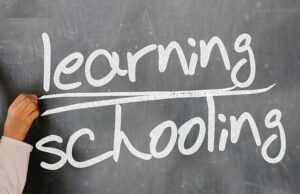 4. ST. Mary's University
Best Colleges in Calgary: Calgary, Alberta's St. Mary's University is a private, catholic university. It grants degrees in teaching, science, and liberal arts. 
The college strongly promotes and cultivates values like a desire and dedication to ethics, morality, social justice, and diversity of thought and opinion. The typical class size is 25 to 30, and there are approximately 900 pupils overall. 
Being a non-profit organization and adhering to the Catholic intellectual heritage enables us to offer high-quality education at reasonable prices. The number of credits earned determines how much tuition costs, and it usually ranges from $330 for bachelor's students in education to $253 for bachelor's students in arts and sciences. 
5. Mount Royal University 
Mount Royal University is known for its diversity when it comes to its teaching approaches. The college was established in 1910. Mount Royal University is known for its academic excellence, personalized learning, and holistic, all-inclusive teaching. It currently offers around 12 degrees and 32 majors with 2 campuses and an average class size of 29. It has various institutes such as;
Faculty of Continuing Education and Extension

Faculty of Science and Technology

Faculty of Arts

Faculty of Health, Community, and Education

Faculty of Business and Communication Studies
6. Alberta  University of Arts
Alberta University of Arts, a public arts and design university in Calgary, Alberta, was founded in 1926. At the local and international levels, it promotes the development of creativity and innovation. Its main goals are to help people get better at creative and critical thinking and to create new, modern craft dialogues.
The Programs offered by the college include;  
Photography

Media Arts

Print Media

Painting

Drawing

Ceramics

Glass

Fibre

Sculpture

Jewellery and Metals

Visual Communication
The cost of tuition is determined per credit. Learning Assistance Resources contribute to the creation of a just and equitable environment that supports the academic performance and personal growth of students with disabilities.
The college provides academic support in the form of the availability of a tutor, and counselling services are also rendered by the college. Resources and support to make learning for international students easier are also provided.
7. Haskayne School of Business
Best colleges in Calgary: The Haskayne School of Business is one of Canada's top colleges and is ranked 43rd in North America. It was named after the Canadian businessman and philanthropist Richard F. Haskayne. 
The school offers four-year bachelor's degrees in 18 different areas of business administration, such as resource management and hotels. Among the specializations offered by their BComm program are:
Accounting

Business Process Management

HR and Organisational Dynamics

Finance

General Commerce

Personal and Financial Planning

Risk Management and Insurance

Supply chain management

Tourism Management

Tourism Marketing
8. Cumming School of Medicine 
The Cumming School of Medicine was first started as the University of Calgary Faculty of Medicine in 1967. It is a law school that focuses on research and is one of the best in Calgary. 
Only in 2014 was it renamed the Cumming School of Medicine. It is a medical school with a focus on research and is connected to several research institutions, including the Hotchkiss Brain Institute and the McCaig Institute for bone and joint health. 
The following are some of the various medical faculties that were served by:
Emergency medicine

Pathology and Laboratory medicine

Anaesthesiology

Medicine

Medical genetics

Oncology

Surgery

Obstetrics and Gynaecology

Psychiatry

Radiology

Paediatrics
9. Calgary City Centre (CDI)
In 2007, the Eminata Group took over CDI, a private organization in Canada that helps people find jobs and get training for their careers. There are 23 campuses spread out throughout 5 different Canadian provinces. The Calgary City Centre Campus, another one of its campuses, is situated right in the middle of the city. The Calgary City Centre Campus's various programs include the following:
Business Accounting Technician

Accounting and Payroll Administration

Hospitality Business Management

Event Specialist

Human Resources Administration

Child and Youth Services Worker

Legal Administration

Travel and Tourism

Pharmacy Assistant
10. ABM College
The leading private career training institution, ABM College of Business & Technology, founded in 2011, is located in Calgary and Toronto and provides programs in business, technology, and health. 
Its main goal is to provide education so that people can get jobs and have long-lasting, successful careers. At ABM College, both local and international students get the best professional training and skill sets they need to meet the needs of the job market today. Your performance and degree of creativity can be improved through the learning process at ABM College. It provides a range of programs geared toward the following:
Addictions and Community Support Worker Diploma

Pharmacy Assistant Diploma

Personal Support Worker Certificate (Toronto campus only)

CPR and First Aid Training

Legal Assistant Diploma

Health Care Aide Certificate

Education Assistant Diploma

Accounting and Payroll Administration Diploma

Graphic Design Diploma

Network Administrator Diploma

Web Design and Development Diploma

Help Desk Analyst Diploma

Digital Marketing Diploma

Medical Office Assistant and Unit Clerk Diploma

Massage Therapy Diploma

Administrative Assistant Diploma

Business Administration Diploma
When a student applies for admission, he or she is told about all of the costs. There are numerous scholarships and provincial student loan applications available for financial support.
11. Sundance College
The way Sundance College develops students as a whole makes it much more likely that they will be successful after they graduate. 
The college is one of the best colleges in Calgary. They have a wide array of online and on-campus courses, and they provide career-focused diploma programs in disciplines like business, health, hospitality, legal, and technology. 
Also, they go above and beyond to make sure that each student has a good time and that their individual needs are met. Sundance College helps its graduates with things like job searching, preparing for interviews, and writing resumes. 
12. Reeves College
Reeves College is one of the best colleges in Calgary for studying. It is a private vocational school that is controlled by the Alberta Higher Education Branch. The college has received acclaim for offering the highest calibre of instruction and training. It offers top-notch instruction from experts in business, art and design, medicine, and legal studies.
13. Rocky Mountain University 
Rocky Mountain University is one of Canada's oldest colleges, and when the best colleges in Calgary are limited, it will be included. It is in Montana, and the intellectual and personal growth of its students is a top priority. 
In addition to academics, it offers a wide range of extracurricular activities, such as sports, outdoor activities, theatre, music, clubs, and more. They offer a wide range of courses, including Health and Human Performance, Doctor of Medical Science, Computer Science, Business and Accounting, Environmental Management & Policy, Master of Accountancy, etc
14. Bay River University 
The goal of Bay River College is to give its pupils a solid education. They concentrate on diploma and certification programs created for students to meet the gaps in the labour market today. The students' success in their fields and their graduates in the outside world are a priority for the college.
They offer programmes like Diploma in Hospitality Management, Diploma in International Business Management, Diploma in Information Technology, Diploma in Applied Environmental Technology, and Network Administrator, etc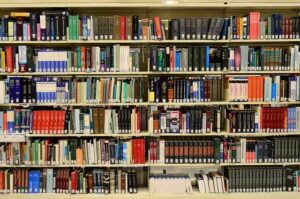 Final Thoughts: Best colleges in Calgary 
One of the most sought-after places to study in Calgary. There are lots of international students looking in its direction as regards study. The universities in Calgary are well-known not only within Canada itself but also worldwide.
The majority of Calgary's top universities provide their students with excellent academic programs, a comfortable lifestyle, extracurricular activities, and the best job prospects following graduation. 
If you're ready to study at one of Calgary's colleges, this article lists the top universities in Calgary as well as some important information to help you make your decision. you can also check for the 24 Best Universities for International Students in Canada in 2022
Colleges in Calgary: FAQ
How many public post-secondary institutions are there in Calgary that are open to international students? There are two significant universities and perhaps five public post-secondary schools in Calgary. 
Is Calgary a decent city for international students? 
The educational institutions in Calgary support diverse programs as well as being open to students from different countries all over the world. Its programs are focused on research, study abroad, volunteer work, and international recognition that are committed to excellence in education. 
What are the most sought-after universities in Calgary for foreign students? 
The prominent colleges a student can choose from are the University of Calgary, ABM College, CDI College, Bay River College, and Reeves College. 
What are the fundamental eligibility standards for admission? 
The following documents are required for international students to be admitted. 
academic standing 

ELP Test results 

Transcripts 

Test Results 

GMAT or GRE 

Curriculum vitae, letters of recommendation, etc. 
SEE ALSO: 13 Best Law Schools in Canada in 2022