Finland Visa Sponsorship Jobs 2023 – Finland Certified Employers
Are you interested in the Finland Visa Sponsorship Jobs? This post is tailored to fit your needs as it entails all the details you need to land a visa sponsorship job in Finland.
Finland is nestled in Northern Europe. Finland is not just any European Union member; it's the perennial champion of happiness, having clinched the "World's Happiest Country" title for six consecutive years. But beyond the picturesque landscapes, pristine lakes, and vibrant cultural tapestry, Finland offers a unique opportunity for individuals around the globe seeking new horizons in their careers.
SEE ALSO: Apply for UAE Top Recruitment Agencies For Jobs in 2023/24
Finland Visa Sponsorship Jobs 2023: Details
The list of Finland's certified employers undergoes weekly updates. Whenever a company receives certification as an eligible visa sponsor, its name is promptly included in the list of certified employers.
Certified Companies in Finland Offering Visa Sponsorship Jobs
Here is a compilation of certified employers in Finland where foreign applicants can seek employment opportunities.
As of 2023, there are 42 certified employers in Finland:
To access the list of certified employers, please follow this link: https://migri.fi/en/certified-employers

Upon visiting the provided link, you can browse through the names of these employers, copy the company names, and visit their respective websites.

You may find job openings on their websites and proceed with your application.

Please note that the list of certified employers is updated every week.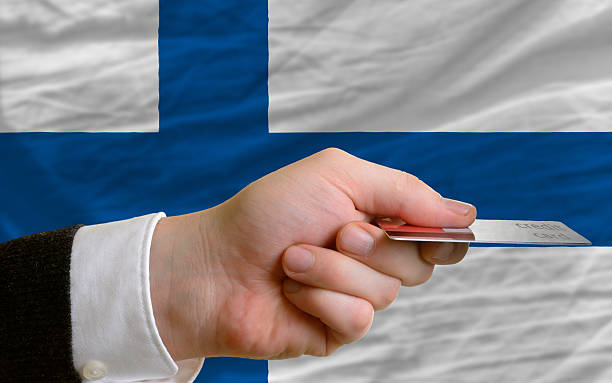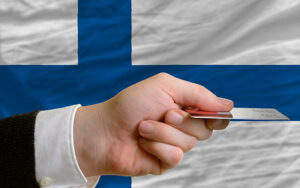 Finland Job Search Websites
For more job opportunities in Finland, you can explore the following websites:
Work in Finland:

https://www.workinfinland.com/en/open-jobs

Jobs in Finland:

https://jobsinfinland.fi/

Jobs Finland:

https://jobsfinland.fi/

Euro Jobs:

https://eurojobs.com/

Relocateme:

https://relocate.me/country/finland

EURES: https://ec.europa.eu/eures/portal/jv-se/home?lang=en (Select Country: Finland) 
Finland Visa Sponsorship Jobs – In-Demand Skills in Finland
Finland currently has a demand for various skill sets, including:
Information and Communication Technology (ICT)

Healthcare

Engineering

Sales and Marketing

Business and Management

Education

English Speaking Jobs
Finland Visa Sponsorship Jobs – Top Companies Hiring Foreigners in Finland
Several top companies in Finland are known to hire foreigners, including:
Supercell

Ikea

Cisco

Relex

Fingrid
Top Finland Visa Sponsorship Jobs
Some of the top job roles in Finland that often offer visa sponsorship include:
Sales Person

Account Manager

Engineer

Software Developer

Data Engineer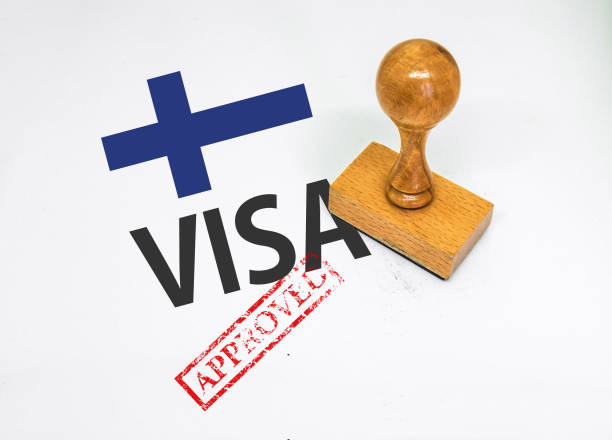 SEE ALSO: Visa sponsorship Jobs In Japan In 2023 – Requirements and Sponsoring Companies
How to Secure Employment in Finland as a Foreigner
If you are a foreign job seeker interested in working in Finland, there are several avenues you can explore:
Direct Contact with Certified Employers:

You can contact certified employers in Finland authorized to sponsor visas. This direct approach lets you inquire about job opportunities and express interest.
Certified Employers' Job Search Websites:

Certified employers often list job openings on their official websites or designated job search platforms. Visiting these websites can help you find relevant job listings and submit applications.
Utilize Job Search Portals:

Explore job search portals that cater to Finland, where you can search for positions that match your skills and qualifications. Some of the websites mentioned earlier in this article can be valuable resources for job listings.
Networking:

Building a professional network in Finland can be advantageous. Attend industry-specific events, seminars, and conferences to connect with potential employers and colleagues.
Consult Government Resources:

The Finnish government provides resources and information for foreign job seekers. You can visit official government websites or contact local employment agencies for guidance and support.
Prepare a Strong Application:

Ensure your CV and cover letter are well-tailored to the Finnish job market. Highlight your relevant skills, qualifications, and language proficiency, especially in English or Finnish.
Work on Language Skills:

While many job opportunities may require proficiency in English, improving your Finnish language skills can open up additional options and enhance your integration into Finnish society.
Understand Visa Requirements:

Familiarize yourself with your specific situation's visa and work permit requirements. Ensure that you meet all legal and regulatory obligations to work in Finland.
Stay Informed:

Stay updated on job trends and changes in the Finnish job market through news, online resources, and industry publications.
Securing a job in Finland as a foreigner may require determination and persistence, but with the right approach and skill set, you can find rewarding employment opportunities there.
Conclusion on Finland Visa Sponsorship Jobs
If you are a foreign worker seeking employment opportunities in Finland, you have several options. You can reach out to certified employers directly or explore job openings on the websites of top companies that hire foreigners. Additionally, utilizing job search websites tailored to Finland can help you find visa sponsorship opportunities in various industries. It's essential to match your skills and qualifications with the specific job requirements and visa sponsorship policies of these companies and employers in Finland.
RELATED
Visa Sponsorship Jobs in Gulf Countries 2023 
Explore the USA Visa Sponsorship Jobs in 2023 – Online Application
GSK UK Tier 2 Sponsorship Jobs In 2023 – Apply Now
Visa Sponsorship Jobs in Japan: Tips and Opportunities in 2023
Housekeeping jobs in the USA with Visa sponsorship In 2023