Teaching Jobs Abroad: A Guide to International Opportunities
Are you looking for teaching jobs abroad? Then, read this article to explore the world of teaching abroad and discover exciting opportunities to teach and grow professionally.
This guide provides tips, strategies, and insights into teaching abroad, breaking barriers, and navigating cultural differences. Join the global community of educators and take your teaching career to new heights.
Teaching in foreign countries not only allows you to experience new cultures and expand your personal horizons, but it also provides you with a unique opportunity to develop your professional skills and gain a global perspective on education. In this guide, we'll explore teaching jobs abroad, providing valuable insights, tips, and strategies to help you navigate the challenges and opportunities of teaching in different countries and cultures.
Teaching Jobs Abroad – Different Countries and the salary they pay
When seeking English teaching positions abroad, finding a financially sustainable and fulfilling opportunity is essential. While it's true that individuals who choose to teach English overseas are often motivated by more than just financial gain, the rewards and personal growth experienced as an ESL teacher often surpass the monetary aspects.
Salaries for English teachers abroad can vary significantly based on factors such as the country or region, your prior teaching experience, and qualifications. Depending on these variables, monthly earnings can range from $2,000 to well over $6,000.
However, it's crucial to recognize that a high salary is just one aspect of a financially rewarding job in overseas teaching. It's equally important to consider the local cost of living and the benefits packages offered, as they significantly impact your potential savings during your ESL teaching journey. Many positions provide benefits that go beyond expectations, encompassing accommodations, meals, and travel expenses, in addition to your ESL teacher salary.
While some regions, like teaching roles in Thailand or Central America, still offer relatively modest salaries, other parts of the world, especially in the Middle East and Asia, provide English teachers with surprisingly substantial income. These regions are often where you'll find some of the highest-paying English teaching opportunities.
Teaching Jobs Abroad – The United Arab Emirate (UAE)
The average salary for ESL teachers typically falls within the range of $3,500 to $5,500 USD per month, a figure that largely depends on an individual's experience and qualifications.
The cost of living in the United Arab Emirates (UAE) generally hovers between $1,200 to $1,900 per month.
To secure ESL teaching positions in the UAE, candidates often need to meet certain prerequisites. This commonly involves holding teaching certification from their home country and having relevant teaching experience. Most teaching jobs in the UAE have rigorous requirements, and educators are usually expected to be certified to teach in their home countries or possess several years of teaching experience. While highly experienced teachers can potentially earn salaries of around or even above $6,000 USD per month, the average teacher typically makes closer to 16,000 AED ($4,350).
Teaching in the UAE comes with substantial benefits, such as a housing allowance, relocation allowance, flight tickets for traveling home, and government-provided healthcare. Furthermore, it's worth noting that most ESL teachers in the UAE enjoy tax-free salaries. With these advantages combined, it's highly feasible to save money while working as a teacher in this region.
Two of the most sought-after destinations in the UAE are Dubai and Abu Dhabi, renowned for their cosmopolitan lifestyle. Living in these cities provides access to a wide array of high-end restaurants, beautiful beaches, vibrant nightlife, and enriching cultural experiences. Additionally, the cost of living in the UAE is often lower than in the United States, making it an attractive choice for ESL teachers seeking both financial stability and a vibrant lifestyle.
Teaching Jobs Abroad – Japan
In Japan, the appeal of teaching is enhanced by its diverse offerings, including exquisite cuisine, scenic snow-capped mountains, enchanting cherry blossoms in spring, and the warm hospitality of its people. Japan's salaries for ESL teachers vary widely, typically falling within the range of $2,200 to $5,000 USD (¥220,000-¥540,000) per month, contingent upon an individual's qualifications and teaching experience.
Some teaching positions in Japan even offer attractive perks, such as housing assistance and complimentary flights for the right candidates.
While previous teaching experience is not always a strict requirement, it's worth noting that securing a teaching position can be quite competitive due to the competitive job market in Japan. Less experienced teachers often opt for participation in the JET Programme, a popular choice. On average, ESL teachers participating in the JET program can expect a monthly salary of around $2,550 USD (280,000 JPY).
However, it's important to consider that the cost of living in Japan is relatively high when compared to the United States. A person living in Japan should anticipate monthly expenses of at least $1,500 USD. This underscores the desirability of programs that provide housing subsidies, as they can significantly ease the financial aspect of living and teaching in Japan.
Teaching Jobs Abroad – Qatar
If you're willing to embrace a dry desert climate in exchange for a lucrative ESL teaching salary, Qatar presents itself as an enticing destination. This tax-free teaching haven is well-regarded for its safety, making it an attractive choice for Western professionals. With a lively expat community, even when you're thousands of miles away from home, you'll never feel alone in Qatar.
While teaching experience is always beneficial, TEFL certificates are often a requirement for ESL teaching positions in Qatar. The typical salary for ESL teachers in this country falls within the range of $2,400 to $4,500 (9,000 to 16,300 QAR) per month.
ESL teachers in Qatar can also look forward to comprehensive benefits packages, which frequently encompass housing, flights, and even the possibility of a transportation allowance.
Qatar boasts a lower cost of living in comparison to the United States, so an ESL teaching salary can stretch further in this desert destination. The generous salary range allows for substantial savings opportunities.
Teaching Jobs Abroad – Kuwait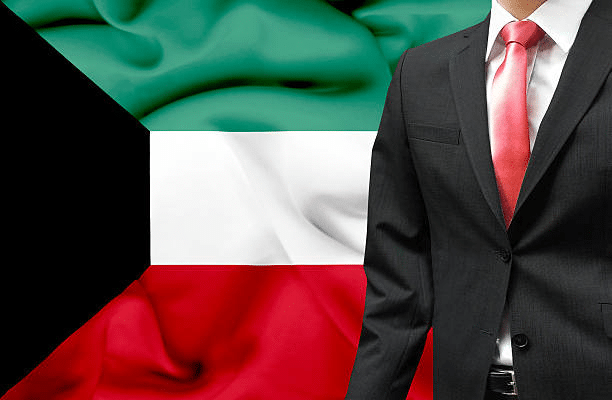 Despite its desert surroundings, Kuwait City is a vibrant and modern metropolis with plenty of job opportunities for English teachers, thanks to the abundance of international schools. The city boasts cleanliness, modernity, with its skyscrapers, green parks, clubs, shopping, and a lively expat community.
ESL teacher salaries in Kuwait typically range from $2,600 to $4,000 per month (785-1,200 KWD), and they are typically tax-free. Many employers will require teacher certification and experience, particularly for positions on the higher end of this salary range.
Kuwait also offers a reasonable cost of living, which enhances the quality of life that ESL teachers can enjoy. When you combine the low cost of living with a modern city and a robust salary range, Kuwait emerges as an excellent destination for prospective ESL teachers.
Teaching Jobs Abroad – Oman
Oman stands out as one of the most developed countries in the Arab world, with significant advancements in its education system in recent years.
Teacher salaries in Oman typically range from $2,000 to $3,500 per month (750-1,350 OMR), and due to the very low cost of living, you can live comfortably and have ample opportunities to save money.
While the opportunities to teach English in Oman may be somewhat limited, it presents an excellent chance to contribute to the development of the ESL field in the country. Those who choose to teach in Oman can do so while earning a competitive salary.
Teaching Jobs Abroad – South Korea
South Korea has become a highly sought-after destination for English teachers, offering salaries ranging from $1,700 to $2,650 per month (2.0-3.2 million KRW). Many teaching positions also include housing and full or partial flight reimbursement.
With the prospect of additional overtime and bonuses, along with a relatively low cost of living, South Korea stands out as one of the top destinations for teaching abroad. Typically, a TEFL certificate and a bachelor's degree are required to teach English in South Korea, particularly for the EPIK program.
Teaching Jobs Abroad- Taiwan
In Taiwan, ESL teachers can expect to earn salaries ranging from $2,000 to $3,000 per month (60,000-90,000 TWD), along with the benefit of a lower cost of living, more temperate winters, and near-tropical summers. Saving money is quite feasible, and ESL teaching positions cover a wide range, from kindergarten to university, public schools, and private institutions. Many ESL teachers in Taiwan find it possible to save at least $1,000 per month.
While Taiwan does not legally require ESL teachers to obtain a TEFL certification, most schools will ask for one. Additionally, applicants will need a bachelor's degree (or, in a few cases, an associate's degree) and will have to pass a background check to secure a teaching job in Taiwan.
Teaching Jobs Abroad – China
China is one of the largest employers of ESL teachers globally, with significant job opportunities, attractive benefits packages, and a low cost of living. Many ESL teachers can save a substantial amount of money while working in China.
If you choose to teach in China, you can either work through a private company or secure a position at a public school. English proficiency is a prerequisite for many students aspiring to pursue higher education in China, making the role of ESL teachers highly impactful.
To teach in China, ESL teachers are generally required to hold a TEFL certification and possess a bachelor's degree. Many employment packages offered in China even include a TEFL certification course, enhancing the benefits of selecting China as your destination for teaching English abroad.
Teaching Jobs Abroad – Vietnam
Vietnam offers lower ESL teacher salaries compared to some other countries, but it compensates with a significantly lower cost of living. With monthly salaries ranging from $1,200 to $2,100 (equivalent to 27,000,000 to 48,000,000 VND), there's potential for substantial savings if you choose reasonably priced housing.
Vietnam might not be the most popular ESL teaching destination in Asia, but it's a beautiful and welcoming country with a lot to offer. Cities like Ho Chi Minh City and Saigon provide modern amenities and vibrant international communities. Additionally, the cost of regional travel is affordable, making Vietnam an excellent choice for teachers who want to explore Asia while living in a budget-friendly location.
Teaching Jobs Abroad – Conclusion
Pursuing a career as an English as a Second Language (ESL) teacher abroad offers a wide range of opportunities, each with its own unique salary and benefits package. From the high-paying positions in the United Arab Emirates to the culturally rich and cost-effective lifestyle in countries like Vietnam, ESL teaching provides a diverse array of choices.
While the financial aspects of ESL teaching are an important consideration, it's essential to recognize that the rewards extend beyond just monetary compensation. The experience of teaching English abroad can be immensely fulfilling, providing opportunities for personal growth, cultural immersion, and making a lasting impact on your students.
The choice of where to teach should be influenced by a combination of salary, cost of living, job requirements, and personal preferences. Whether you're drawn to the luxurious lifestyle in Qatar, the rich culture of Japan, or the adventure of teaching in China, the world is your oyster as an ESL teacher.
Ultimately, the decision to become an ESL teacher abroad should be based on a holistic evaluation of the entire package: the financial rewards, the quality of life, the cultural experiences, and the potential for personal development. Whichever destination you choose, the journey of teaching ESL abroad is bound to be a remarkable and transformative one.
RELATED
Get Ahead in Your Career with Scrum Master Jobs in Australia in 2023/24
Exploring Social Service Jobs in Canada 2023/24: Requirements, Salaries, and Opportunities
Safety Jobs in Canada – All You Need to Know in 2023/24
Top Legal Jobs in Canada 2023/24: A Comprehensive Guide